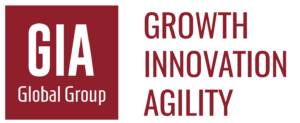 GIA Global Group s.r.o. is committed to protecting your privacy. You can visit most pages on our website without giving any information about yourself. But sometimes we do need information to provide services that you request. Please see our data processing practices below for further information.
If you have any questions or concerns relating to our website or would like to find out more about how we collect, store or use your personal data, please contact us at privacy@giaglobalgroup.com.
WHAT INFORMATION WE COLLECT AND WHY
The personal information you provide is being collected for legitimate business purposes, which includes processing registrations or enquiries, keeping you informed about new events, products or offers and providing the best possible service to you. Whenever we process data for these purposes we will ensure that we always keep your Personal Data rights in high regard and these rights into account.
The provision of this information is voluntary. However, if you do not provide the information requested, we may be unable to process your registration or enquiry. All information provided by you will be held in the strictest confidence.
We will only collect the personal information that is necessary for the purposes mentioned above. It includes the following (however is not limited to):
Full Name & Job Title
Company Name
Phone Number
Email Address
Areas of Interest
GIA Global Group s.r.o. is the sole owner of the information collected on this site.
SURVEYS & PROMOTIONS

From time to time GIA Global Group s.r.o. may run surveys and promotions and may request information from users as part of these. Participation in these is entirely voluntary.
INFORMATION SHARING
We do not rent or sell our customer e-mail lists.
LINKS TO OTHER WEBSITES
GIA Global Group s.r.o. contains some links to other websites. Please be aware that GIA Global Group s.r.o. is not responsible for the privacy practices of such other websites. This privacy statement applies solely to the information collected by GIA Global Group s.r.o.
USE OF COOKIES
When you visit our site, a cookie (a very small text file) is placed on your device. If you accept it, it is used to provide you with a personalised experience and to assist in the collection of the site visitation statistics. You may refuse the cookie, if you wish. To do so, you will need to check your browser settings.
GIA Global Group s.r.o. collects certain information about your computer hardware and software, this includes (however is not limited to):
IP Address 
Browser Type
Operating System
Access Times
Referring Website Addresses
This information is used for the operation of the service, to maintain quality of the service, and to provide general statistics regarding use of our websites.
INFORMATION SECURITY

GIA Global Group s.r.o. takes precautions to protect your information. When users submit sensitive information (such as a credit card number) over the internet, we protect it through the use of encryption, such as the Secure Socket Layer (SSL) protocol. Access to all of our users' information is restricted in our offices. Only employees who need the information to perform a specific job are granted access to personally identifiable information. The servers that we store personally identifiable information on are kept in a secure environment.
UPDATING OR REMOVING YOUR PERSONAL INFORMATION

GIA Global Group s.r.o. will make every attempt to keep your personal data accurate, complete and up to date. If your personal information is incorrect, changes or if you no longer wish to receive information from GIA Global Group s.r.o., we will endeavour to correct, update or remove your information as swiftly as possible.
This can be done by e-mailing database@giaglobalgroup.com
DIRECT MARKETING

If you no longer wish to receive newsletters or promotional materials, you may opt-out of receiving these communications. You can do it by following the unsubscribe link placed in the footer of the promotional email or, if by post, by returning the letter to us with "unsubscribe" marked upon it. Or you can simply contact opt-out@giaglobalgroup.com and ask to be unsubscribed.
NOTIFICATION OF CHANGES

GIA Global Group s.r.o. reserves the right to amend the privacy notice. In such case the 'last updated' date will be amended accordingly and you will be informed via statement prominently displayed on the website.
GDPR COMPLIANCE

GIA Global Group s.r.o. respects your right to privacy. We ensure all data is managed lawfully, fairly and transparently. We use third parties to also acquire data, we hold those parties to the same high standard. You have a right to be forgotten and can email us at opt-out@giaglobalgroup.com to request your personal data or any information related to privacy.
DATA STORAGE AND RETENTION

The personal data we hold is stored on our servers and on the servers of cloud based database management services located in Czech Republic and United States. GIA Global Group s.r.o. retains data for the duration of the customer's or member's business relationship with the GIA Global Group. For more information on where and how long your personal data is stored, and for more information on your rights of erasure, please contact privacy@giaglobalgroup.com.
TRANSFER
The internet is a global environment. The data that we collect from you may be transferred to, and stored at, international destinations, including destinations outside the European Economic Area ("EEA"). It may also be processed by international staff or data processors outside this area, who may be engaged in, among other things, the fulfilment of your order, the processing of your payment details and the provision of support services.
GIA Global Group s.r.o. will take all steps reasonably necessary to ensure that your data is treated securely and in accordance with this Privacy Notice.

If you do not consent to this transfer, storing or processing of your personal information please email privacy@giaglobalgroup.com indicating your wishes.